Beth Livingston has partnered with Paris, France-based Yves St. Laurent Beauty as part of the free online training program.
University of Iowa researcher Beth Livingston has created a free online training program for employers to help employees identify warning signs of intimate partner violence.
The program is designed to provide strategies to help the employees.
"Intimate partner violence comes with key warning signs by both the victim and abuser, and if these signs can be detected earlier, we may be able to recognize it more quickly and seek or offer help," said Beth Livingston, associate professor of management and entrepreneurship at the Tippie College of Business who studies the impact of intimate partner violence at work.
A CDC report found that domestic violence results in nearly $1 billion in lost productivity at work.
According to Ms. Livingston, partner violence is one of the most common forms of violence against women and includes physical, sexual, financial and emotional abuse, as well as controlling behaviors.
She partnered with Paris, France-based Yves St. Laurent Beauty's Abuse is Not Love initiative to build online training modules for employers to distribute to employees. Her research has found that workplaces are often one of the few places for victims to feel safe and that income can provide a sense of independence.
Modules are a combination of text and video with questions respondents will answer. The modules guide respondents toward broad advice as a starting point and take around 15 minutes to complete.
Ms. Livingston suggests employers "empower workers to cover for co-workers who are victims, make telling a manager about domestic partner violence a safe thing to do and train managers to spot signs of intimate partner violence.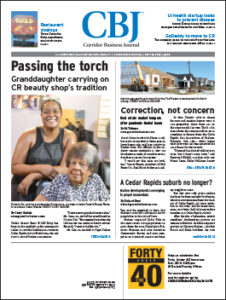 Register for the Manufacturing Conference. Engaging Corridor Manufacturers in their biggest challenges and opportunities: Workforce, Sustainability and Manufacturing 4.0. The Corridor Business Journal's annual Manufacturing Conference invites industry leaders to network, learn about best practices, and build a stronger talent pipeline.
Presented by: Kirkwood Community College, Travero, City of Cedar Rapids, Baker Group, BerganKDV, MRA and Van Meter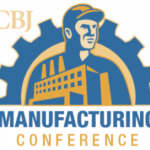 Critical business news, thoughtful analysis and valuable strategic insights for business leaders in the growing Cedar Rapids / Iowa City Corridor.
Copyright ©2022 Corridor Media Group, Inc. All Rights Reserved.