The Mugglehead technology roundup: alternative medicine options edition – Mugglehead
Hi, what are you looking for?
By
Published
There are a handful of truisms in terms of alternative medicine.
The future of healthcare is often found in the past, and the future must be safe, efficient and organized.
Here are five companies going to the ends of the earth to provide us with that future.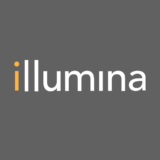 Illumina (NASDAQ:ILMN) announced today that it's getting Barack Obama, the former President of the United States, to show up and participate in a moderated question and answer discussion at the Illumina Genomics Forum between Sept. 28 and Oct. 1.
President Obama's fireside chat on Wednesday, Sept 28 will be about the need for equity, accessibility and smarter healthcare to improve the human condition.
"We are delighted to host President Obama. Few presidents have fought for equitable, accessible, and affordable healthcare as persistently and passionately as Barack Obama,. The era of genomics is now and I cannot think of a more appropriate and timely keynote speaker for the inaugural Illumina Genomics Forum, as we continue advocating for expanded access to the life-saving potential of genomics," said Kathryne Reeves, chief marketing officer of Illumina.
Illumina is involved in DNA sequencing and array-based technologies, providing solutions for customers in the research, clinical and applied markets. The company's products are often used in applications in the life sciences, oncology, reproductive health, agriculture and other emerging markets.
Key themes and discussion topics for the Illumina Genomics Forum include:
This news comes hot on the heels of the company's environmental accomplishments from earlier this month.
Illumina received approval of its net-zero targets by the Science Based Targets initiative, which included the company's corporate greenhouse gas (GHG) emissions reductions targets.
Illumina SBTi-approved targets
Shares dropped by $1.92 to close at $187.29.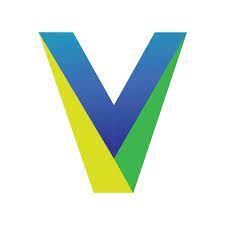 Vitality Products (TSXV:VPI) inked a United States oriented distribution agreement for its vitamin and supplement product line with healthcare and dietary supplement distributor, Threshold Enterprises today.
Some would suggest it's a bit of a stretch to include a vitamin purveyor in with alternative medical companies, but there's long been the prospect of the disruption in supply chains and the looming threat of a food famine.  The counter-suggestion is that we may need supplements in the future if we're to maintain our health.
Regardless, the deal represents a significant synergy between the two companies unique visions, with Threshold Enterprises being in the global wellness game through its dietary supplements and nutritional education. It's represented as one of the largest manufacturers and distributors of nutritional supplements and other products, sporting a team of 40 sales reps and a distribution chain from two warehouses to 5,500 retailers across 50 states.
"This is a significant milestone for Vitality and our future growth in the United States. We have been working with Threshold since Natural Products Expo West in March to complete an exclusive distribution agreement and are extremely excited to build with Threshold and their established customer base and experienced sales team across the United States," says Cheryl Grant, president & CEO of Vitality.
Vitality produces vitamins and supplements and markets them to natural health retailers and the helath and wellness conscious consumer. The company does all its manufacturing in BC, and pushes product out to over 600 natural health stores and online. The products are non-GMO and third party tested, and following the success of the line through repeat sales and same stores sales growth, the company's focus is on expanding distribution, new products and new markets.
Threshold, as one of the leading distributors, works with 450 leading natural brands and will support the marketing and sales of Vitality into retailers for product delivery to retailers starting in September 2022.
The full line of Vitality's products will be distributed through Threshold including:
Shares dipped by 33.3 per cent to close at $0.04.



Natera (NASDAQ:NTRA) received written confirmation from the CMS Molecular Diagnostics Services Program (MoDS) for its Signatera molecular residual disease (MRD) test met requirements for patients with muscle invasive bladder cancer (MIBC).
Bladder cancer is the sixth most common cancer in the United States, and MIBC is roughly 20-25 per cent of new cases. Patients which had received treatment for MIBC had a high rate of recurrence, with 50 per cent experiencing a return after the cysts involved had been taken out. 90 per cent of recurrences happen in the first three years.
"This is great news for patients with bladder cancer, who face uncertain treatment decisions throughout the patient journey. This is also a milestone for Natera, representing the first new disease indication to be covered under the foundational LCD. We look forward to working with Medicare and with the oncology community to continue incorporating Signatera MRD assessment into standard care for patients with solid tumors," said Solomon Moshkevich, general manager of oncology at Natera.
Natera is in the game of cell-free DNA testing, specifically dedicated to fighting cancer, improving women's health and organ health. The company's aim is to make personalized genetic testing and diagnostics part of the standard of care to protect health and help with more targeted interventions that oculd help to lead longer, healthier lives. The company's tests are validated by more than 100 peer-reviewed publications leading to high accuracy.
CMS' decision in MIBC comes from evidence from multiple published validation studies. A study originally published in Nature, based on the phase III randomized IMvigor010 trial, showing patients who tested MRD-positive after radical cystectomy were helped by adjuvant immunotherapy, while MRD negative patients didn't from additional systemic therapy. Another study from the Journal of Clinical Oncology determined that testing with Signatera detected metastatic recurrence with 100 per cent sensitivity and 98 specificity. Both studies showed that treatment monitoring with Signatera provided an early assessment of therapy effectiveness, regardless of camp.
Shares dipped $2.24 to close at $43.58.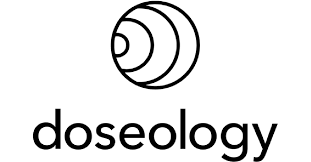 Functional mushrooms aren't western traditional medicine but they have been used for thousands of years and therefore are deserving of a mention in this list.
Doseology Sciences (CSE: MOOD) (OTCQB: DOSEF) has enlisted Alternative Sales Management to act as the company's sales manager while it expands into the United States retail market.
The functional mushroom market has grown and is continuing to grow in the United States, making this an optimal time to outsource some of key business components to Alternative Sales Manager. Tastewise predicts interest in functional foods has enjoyed a bump as 33 per cent more customers have started treating products like MOOD's as medicine in 2022 compared to 2020.
The current functional mushroom products in Doseology's US line are:
Doseology Sciences' alternative medicine brand is about mental health and wellness through cultivation, extraction and nutraceutical and pharmaceutical products. The company's aim is to make an impact on the mental health pandemic through the use and development of functional fungi and plant-derived drugs. The company has a vertically integrated approach and intends to process and distribute products at its Vernon, British Columbia, facility.
Even more projections about the functional mushroom market include an 8.44 per cent compound annual growth rate from a projected demand spike for functional foods and nutraceuticals from 2021 to 2026. The global market for functional foods is anticipated to reach USD$44.8 Billion by 2027.
Shares are down a penny and a half and closed at $0.04.



VitalHub's (TSX:VHI) subsidiary, Transforming Systems, inked a multi-year licensing contract for its SHREWD Platform and SHREWD Resilience service to Buckinghamshire, Oxfordshire and Berkshire Integrated Care system (BOB ICS)
For reference, VHI provides software for health and human services providers which is designed to simplify the user experience and thereby improve outcomes. The company delivers tech solutions also for the mental health (children, youth and adults), long-term care, home health, community and social services and acute care sectors.
This contract brings BOB ICS visibility of the entire health system in real time, giving users a wider view of resource use, capacity and load balancing, and thereby improving operational efficiency. The contract also provides access to the SHREW Platform and Resilience products across BOB ICS, improving upon penetration of Transforming System's offerings across southeast England. This brings SHREWD products to four of six ICS's in southeast England, with the remaining two using other Vitalhub products.
Software for Health and Human Services providers designed to simplify the user experience and optimize outcomes. VitalHub develops mission-critical technology solutions for Health and Human Services providers in the Mental Health (Child, Youth & Adult), Long-Term Care, Home Health, Community & Social Services and Acute Care sectors.
Through this contract, BOB ICS will attain visibility of the entire health system in real time, enabling improved resource utilization, capacity and load balancing, and operational efficiency. This contract provides access to the SHREWD Platform and Resilience offerings across BOB ICS, further increasing penetration of Transforming System's offerings across southeast England. With this deployment, SHREWD products will be installed in four out of the six ICS's in southeast England. The remaining two ICS's both using other VitalHub products, presenting a further organic growth opportunity.
"We are delighted with the ongoing progress and deployment of Transforming System's products across the UK. The power of real-time visibility solutions offers incredible power to health systems, enabling improved resource utilization, response times, and overall quality of care. We look forward to continuing to expand our presence across the UK and beyond, as we strive to provide best-in-class operational visibility solutions to our clients," said Dan Matlow, CEO of Vitalhub.
Toronto-based VitalHub comprises more than 200 team members globally. The company develops technologies in two categories: patient flow, operational visibility and patient journey optimization as well as electronic health record, case management, care coordination and optimization solutions.
The Company has a robust two-pronged growth strategy, targeting organic growth opportunities within its product suite, and pursuing a strategic M&A plan. Currently VitalHub serves more than 600 clients across Canada, USA, UK, Australia, New Zealand, the Middle East, and Europe.
Shares rose $0.03 and closed at $2.73.
NEWSLETTER
Subscribe to our newsletter
Want the best of alternative investing news including cannabis, psychedelics, technology, and trending industries sent to your inbox?
Sign up to get our stories of the week sent to your inbox.
We will never sell your information or spam you. By entering your email, you are agreeing to our terms of use and understand our privacy policy.
Your email address will not be published. Required fields are marked *







Here's a bird's eye view of the sleep technology industry.
Here are five companies operating somewhere within the biotechnology framework.
Natera (NASDAQ:NTRA) acquired full enrolment for the RenaCARE (Renasight Clinical Application, Review and Evaluation) study, which is a prospective, multi-center clinical trial to determine…
Its Psilly brand wants to offer functional mushroom blends, gummies and chocolates.
Mugglehead Media Corp. © 2022
>> Get all of our stories in one email – every week, free.